Flexible Listing Service | Delivers
Deliverables | Time-Line | Marketing | Terms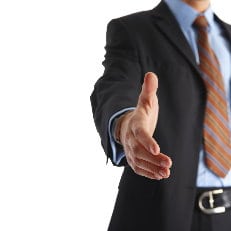 Expert Pricing Skills - Take advantage of my expertise in pricing houses to sell. I have studied, analyzed and priced thousands of homes to sell. Pricing houses to sell and exceeding seller expectation is gratifying. For my thorough analysis of the price trends in your neighborhood for homes like yours request the Target List Price for your Phoenix Area property. Find out how much you Metro Phoenix real estate will sell for, request your FREE Price Trend Analysis.
Save Time, Save Money - When you are ready to move, list your house for sale with the Flexible Listing Service. You will save thousands of dollars and you will save precious time.
Professional Photography - A picture tells 1000 words, we hire a Professional Real Estate Photographer to present your house in the best light possible ∙
Highly Visible Yard Sign - A professionally installed FOR SALE Sign to let everyone know that your house is on the market. Our signs are big and purple and really stand out, with 24-Hour Property Information Line.
Massive & Targeted Marketing Strategy - Your house will be listed everywhere. Your house has to be found because it's All about the Search. Keyword rich descriptions and headlines and an Interactive Listing in the Arizona Multiple Listing Service (ARMLS) and syndicated to Zillow, Redfin, Trulia, and everywhere else.
Targeted Social Media advertising to buyers looking to purchase your house.
Email Marketing to huge list of buyers Nationally and Internationally.
Hyper-Local, On Ground neighborhood Marketing Campaigns.
Just Listed Postcards sent to targeted households in your neighborhood and dedicated property website.
Infrared SUPRA Lockbox Security System -Only ADRE approved and finger printed agents are allowed access between 8am and 8PM.
FREE Seller Home Warranty - While we market your property for sale we will provide qualified sellers with home warranty coverage. Can be transferred to buyer and provides coverage until home is sold.
Constant REAL Time Communication Using Your Preferred Method - We will always keep you in the know, in real time and periodically.
Virtual Closing Table - We make it easy and convenient to sell your house. You will have online access to all documents and we are completely paperless.
Professionals You Can Count On - A Team of Full Time Phoenix Home Marketing & Selling Experts Working For You, Since 2007
Great Relocation Resource - Referral service to our team of Home Pros, including home staging consultation.