Flexible Listing Service | Marketing
Deliverables | Timeline | Marketing | Terms
You will save time, You will save money.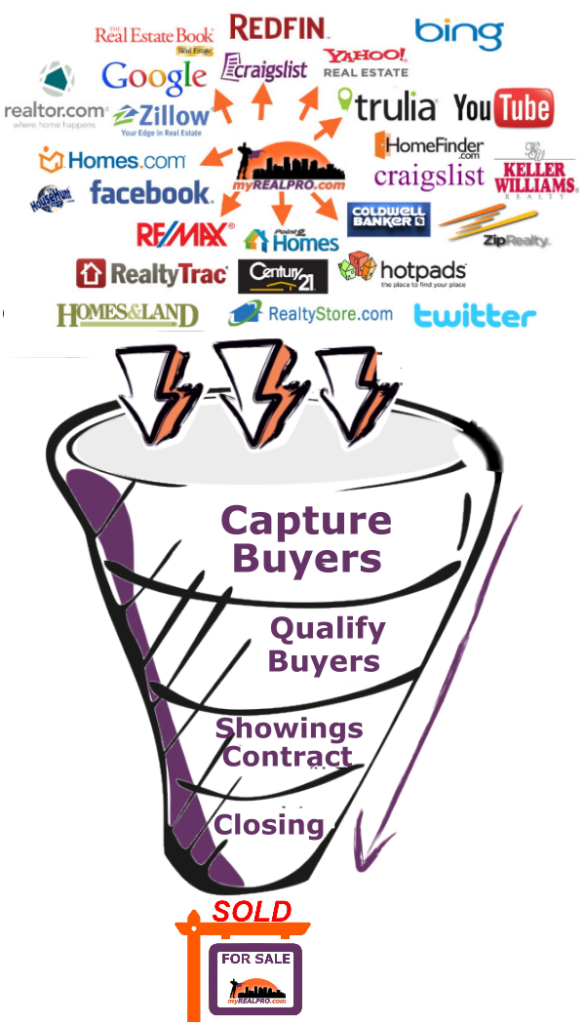 I am committed to making the house selling process easy and convenient. As part of my Fiduciary duty, I am dedicated to serving your best interest, at all times. That means I got your back. Only licensed, pre-screened agents will have access to the electronic lockbox to show your house. I follow up with every potential buyer. I answer my phone. I return messages right away. You will save time and you will save money.
Professional and Systematic
The sale of your house is the natural result of our systematic effort. My Hyper Local Marketing System exposes your house for sale to the largest pool of buyers looking to buy a home in your neighborhood. Your house will be listed for sale everywhere including all other brokerages. I work with you, to make it easy to show your house.
Throughout the house selling process you are in control, it is your house. I present each offer to you with the pros, cons and relevant information so you can make a smart decision. You choose the buyer you want to sell your house to.
I tenaciously negotiate, with your best interest and guidance, in a professional, no-nonsense manner with the buyer side for the best price and terms. I help you get ready to move by selling your house for the highest price and within your time frame.
The Target List Price
The Target List Price is the number #1 determining factor of whether your house sells within a reasonable time or if it even sells at all. The Target List Price affects a buyer's interest in your house, more so than clutter, paint, curb appeal or anything else. The first few weeks are crucial, as that is when the buyers interest in your house is its highest.
If you are considering selling your Metro Phoenix house, then start with a FREE PRICE TREND ANALYSIS of your house and neighborhood. I provide you with the most relevant information to help you set the sales prices of your house, just right. Based on your objectives and timeline, I will help you determine the best Target List Price for your house, so your house sells. I will provide you the information and guidance you need to sell your house fast and walk away with the most money.
There is never any obligation. I am happy to provide you the local information and guidance to help you sell your Metro Phoenix house. There is never any upfront charges or fees. You only pay me when I sell your house.