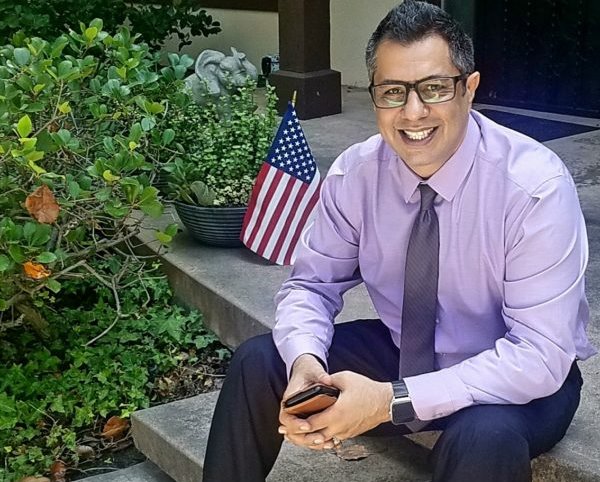 Father | Designated Broker | Phoenix Real Estate Enthusiast
Are You Ready To Buy Or Sell? Hire me to be your real estate professional and I will make your Realty dreams a REALITY. Living in your dream home or selling your house quickly for the most money, so you can move on, is now within your reach.
Essentially, when you hire me, you are hiring a tenacious negotiator and a tech savvy marketer with a real estate license. I am a dedicated, deliberate and straightforward real estate professional. I have been helping Phoenix area real estate buyers and sellers with all of their real estate needs for over 12 years. I work diligently and anticipate my client needs and together we strategize a path to the best outcome. I always return calls promptly!
I have established a successful track record working with a variety of clientele ranging from first time homebuyers and distressed property owners to professional athletes and high profile executives. I know that clear communication coupled with professional guidance ensures that buying or selling your house is a smooth and pleasant experience.
Hire me, and you get my entire team of highly competent, highly motivated real estate professionals dedicated to your best interests. It's really not about the money, it's about being the best we can be. I am also licensed in California.
I am grateful for the opportunity to have served in the US ARMY as a Combat Medic. I draw on my military experience by treating each client's realty objectives as mission critical. The reward for me is the tremendous sense of pride and fulfillment in helping my clients achieve their realty objectives.
When I am not doing real estate, I treasure my time with my daughter. I am a proud and devoted father. I am an avid P90Xer and a voracious reader of history and the occasional mystery. I watch what I eat. I have hiked every trail in the Phoenix area more than once. I am fortunate to live in Scottsdale where I can live the outdoor lifestyle I love, within the setting of the gorgeous sonoran desert. For me charity begins at home so I am a regular volunteer at St. Vincent de Paul. If you are thinking about buying or selling a luxury home in Paradise Valley or Scottsdale, or maybe you are looking to buy or sell in the Palm Tree lined streets of Central Phoenix or maybe one of the inviting master planned communities of Chandler, hire me to be your trusted real estate professional, you'll be glad you did. I am friends with all of my clients.